Rudolf Nureyev (1938-1993). PHOTO: © CECIL BEATON STUDIO ARCHIVE.

PARIS - I discovered Cecil Beaton when I first found my interest in fashion, which is to say, very early. So when Sotheby's approached me about curating an exhibition of Beaton photographs, on display at the Paris galleries through July 31, I simply had to accept.
Pablo Picasso. PHOTO: © CECIL BEATON STUDIO ARCHIVE.
I love his work as a photographer and illustrator, not to mention the costumes he designed for Audrey Hepburn in My Fair Lady with Audrey Hepburn. Cecil Beaton's photographs have undoubtedly contributed to the forging of my imagination. His legacy is as a source of inspiration, a real heritage allowing all designers to soak up his spirit, capturing the excitement of an era. Whether his subjects look into the camera brazenly or their eyes gently flee, he has a unique way of capturing their soul – the light or the vulnerability emanates from them.
Salvador Dali. PHOTO: © CECIL BEATON STUDIO ARCHIVE.
The idea of selecting photographs that depict the major tribes of artists and fashion people from the 1930s to the 1970s captivated me. Madame Grès, Marie-Laure de Noailles, Rudolf Nureyev, Charles de Gaulle, Leslie Caron, Christian Bérard, Coco Chanel... the names encompass from New York high society and European fashion designers of the post-war to iconic modern artists and influential politicians. Through his camera lens, Beaton captured and defined a revolutionary century.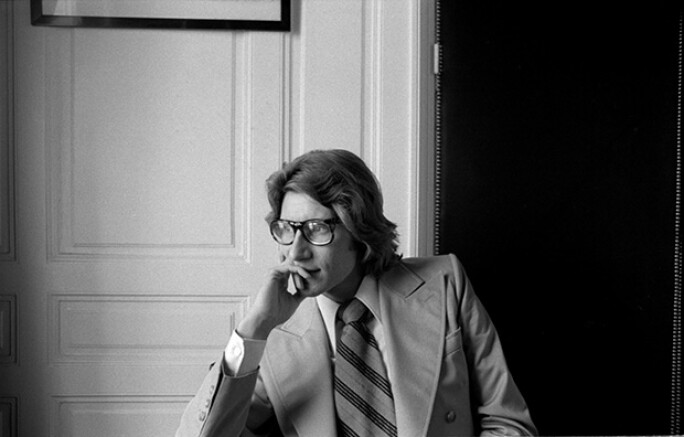 Yves St. Laurent. PHOTO: © CECIL BEATON STUDIO ARCHIVE.